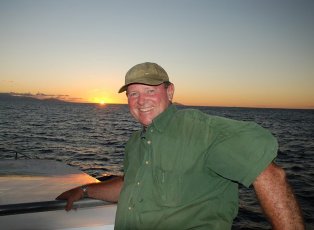 The man behind the World's First Multinational Carnival in Seychelles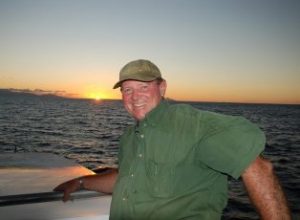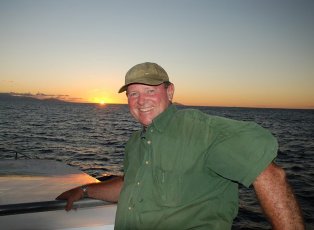 Alain St. Ange has been making waves in the global travel industry ever since he was appointed CEO of Seychelles Tourism Board by President James Michel in 2009. Because he has brought tourists arrival statics up since he's been in office, St. Ange has been portrayed as the 'savior' of Seychelles tourism. Forging ahead very rapidly with the tourism portfolio set forth by President Michel, St. Ange's tourism approaches are being acknowledged and intensely studied by tourism officials around the African continent and beyond. He is respected as a leader in the field of tourism and has been asked to assist other countries in developing their tourism potential. Under St. Ange's leadership, Seychelles has continuously been receiving many tourism awards and recognitions.
Before becoming CEO of Seychelles Tourism, St. Ange, who studied Hotel Management and Tourism in Germany and France, had worked in hospitality management in Seychelles, the Channel Islands and Australia.  His past work experience has also included civics and politics where he led the Seychelles National Party (SNP) to victory in the 2001, 2002 and 2006 elections in the Bel Air Constituency. St. Ange is also an author, having written four books related to the social political and cultural aspects of Seychelles.
A sought after speaker by world tourism organizations and  conferences, he recently gave the keynote address at the International Institute for Peace through Tourism and has also appeared on TV and radio shows around the world. St. Ange has become somewhat of a celebrity in his industry bringing tourism to the forefront of the world stage's agenda, causing many to refer to him as a foremost tourism guru. The man behind the world's first multinational carnival, St. Ange shows no signs of slowing down, and has already started working on the 2012 Seychelles International Carnival.
AfricanDiasporaTorusim.com (ADT) caught up with St. Ange to speak with him about his work in tourism.
ADT: Many countries and islands have carnivals highlighting their own cultures and traditions as a nation. Why a multi-national carnival? And why do you think Seychelles is an ideal place to have such a carnival of culture diversity?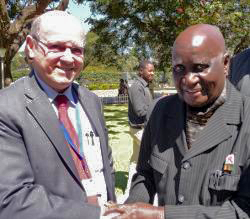 St. Ange : Seychelles saw a window of opportunity in having a carnival of carnivals exactly because everyone else was doing their own event for themselves and for their people. The world needed an event that went beyond day to day politics, religion and country differences. We know that every year the world meets at the UN's General Assembly, but so often we see many Leaders leaving the Hall when one Leader takes to the floor and another group doing the same thing when another Leader takes to the Podium. We wanted to stage an event where people are people and respected for who and what they are. This is primarily why we have launched ourselves with the task of organizing this unique event now called the carnivals of carnivals where the best and the most famous carnivals parade side by side with cultural groups from the Community of Nations coming from the four corners of the world.
Seychelles is the ideal place for such an event that aims to bring the world together because we remain first and foremost a safe destination. Our safety label remains one of our unique selling points. Secondly Seychelles, as a country prides itself that it remains 'friends of all and enemies of none' in the countries that make up the Community of Nations. Thirdly in bringing the cultures of the world together we felt we were well suited because the unique blend of our people is a reflection of the Community of Nations in itself, because the settlement of Seychelles that saw arrivals from the four corners of the world.  We are a melting pot of cultures living harmoniously.
2) ADT: I know that you have tourism programs in place to attract the Middle East, Asia, Europe, and other countries of the Indian Ocean including the east coast countries of Africa.  What are you doing to attract the Americas, especially the United States and also West Africa? Are there any immediate campaigns in place for these markets? Or how important are these markets for Seychelles tourism?
St. Ange: Seychelles is diversifying its markets. This plan has been ongoing as we needed to open ourselves to the world. Europe has traditionally been our core main market. This will remain so, but since the last two years we have embarked on launching ourselves in the Middle East and the GCC Countries of the region, we moved on Asia inclusive of South Korea, Singapore, China and India and we have initiated to get our country more visible in the Americas.
We have since appointed a Director for Africa and the Americas so as to ensure that this big market with so much potential is adequately tackled. We know of the potential of these markets which is why we have initiated twin center packages with South Africa, Kenya and Tanzania to offer 'safari and beach' options which we covered under our tag line "From the Big Five, to the Best Five".
We have entered into marketing strategies with Cape Town in South Africa for example for joint marketing and sales programs in the Americas. These have already started to bear fruits and travelers from the Americas are today booking twin center options with South Africa, different other African Countries, with Dubai via Emirates and Doha via Qatar Airways.
3) ADT:   Seychelles has been forging forth with its tourism initiatives and has even seen growths despite a faltering tourism economy around the globe. You have several tourism programs in place such as the Sustainable Tourism Label Program, Seychelles Branding and the upcoming Seychelles Tourism Academy.  Explain your approach to tourism, and also how your programs can most effectively serve as models for tourism efforts globally.
St. Ange: Seychelles is but a small country that has as the pillar of its economy its tourism industry. The Seychelles President, Mr James Michel, personally took on the portfolio for tourism in his government when he wanted to launch a new vision for the country's tourism industry, a vision he simply called the 'Seychelles brand' of tourism and with that I arrived on the scene as the CEO for the Seychelles Tourism Board.
The 'Seychelles Brand' of tourism has brought about a new departure for the country's tourism industry. It opened new doors and spelled out the need for the country to claim back its tourism industry, and get as many Seychellois to be directly or indirectly involved in the industry. The President also developed a close public / private sector partnership in the country's tourism management giving away the control of the Board of the Tourism to the private sector. This is today working for Seychelles and paying dividends as the whole country is now firmly behind its tourism industry.
We are now putting into place structures to help consolidate our tourism industry such as the reconstruction of our Tourism Academy, the Sustainable Tourism Label Program, the repositioning of Seychelles at all marketing forums through an 'Affordable Seychelles' to break the perception that we are but a destination for the rich and famous or for the peoples of the world, because Seychelles has an accommodation network for every pocket and for every budget.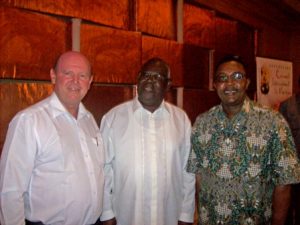 The 'Seychelles Brand' of tourism also got us to move away from being just a sun, sea and sand holiday destination even though we knew that we offered the very best in clean and clear turquoise blue seas, clean and powdery white sandy beaches and a year round climate that gave us the name of the islands of perpetual summer. This is when we embarked on the world of events and in the promotion of our niche assets such as bird watching, scuba diving or snorkeling, sailing or boating, hikes and mountain climbs, island hopping, big game fishing or fly fishing etc. This is also why we are today the host country for the unique carnival of carnivals.
4) ADT:   What has been the response from other countries regarding your tourism programs and marketing strategies?

St. Ange: Our strategy and our desire to work with others have been well accepted. We have a tourism industry that is working. Last year we were up 11% in visitor arrival numbers on the year before and this year we are already on 9% over the same period as last year. We are respected as a leader in the field of tourism and have been asked to assist other countries in relooking at their own tourism industry.
5) ADT: Since you've taken over as CEO of tourism, have you made any efforts or put any type programs in place for including African historic sites and African Diaspora heritage markers for Seychelles as a tourist product?
St. Ange: Yes, I have. The Seychelles Tourism Board is today conscious that it needs to look closely at where we came from as a country and people to better appreciate where we are today. We know that without culture we will have a diminished product in the tourism world. We are firmly placed as part of the African Union and we believe that we remain a serious and a valued member of that Union. We are continuously working in bringing to life and protecting our heritage and we want to ensure that our unique historical path guides us to better understand the way forward.
6) ADT:  I attended Seychelles International Carnival last March which I thought was sensational to say the least.  One of the things I noticed was that many people of the island as well as many government and tourism officials from Seychelles and other countries had a high regard and much admiration for you.  In all honesty, (putting aside modesty) why do you think that is? What qualities do you have that appeal to so many people? Or what is it that allows you to positively connect with so many people?
St. Ange: You are embarrassing me with such glowing remarks about me and my work. I am simply a committed Seychellois with no hidden agenda. I was mandated by the President of our Republic to redress and re-launch the Seychelles Tourism Industry and I have been working hard to deliver on what I had been mandated to do. I am very much a people's person which enables me to network well. Tourism, you know, is a human industry, and as a people's person I am at ease in this industry. I am not a difficult person and my political past has enabled me to dialogue as easily with grass root masses as with the leadership.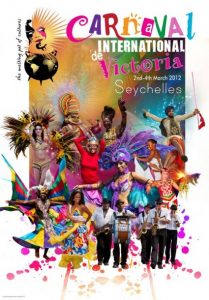 I am also very innovative and not scared to be involved personally and to lead my team in needed actions. I operate an open door policy and believe that my team remains the backbone of my successes. I have empowered our people giving them the most important and crucial positions in the organization and know that they all remain as committed as I am because they are Seychellois first and foremost.

7) ADT: What do you envision for the next Seychelles International Carnival in Victoria? Is there anything you'd do differently or what are some of the things you'd like to add for the 2012 Seychelles International Carnival?
St. Ange: The 2012 edition of the Seychelles 'Carnaval International de Victoria' will be even better that the 2011 edition. Already we have new countries confirming their participation and those who were part of this year's event are confirming that their delegation will be bigger and better. We hope you will again honor us with your presence at this unique event which we stage as the melting pot of cultures where the world's best and reputed carnivals join cultural groups from all over the world to stage an explosion of cultural mix.
The carnival procession will be shorter in 2012 because we realized that the established route was a bit long. We shall have more music from the Community of Nations to turn Victoria into the Capital where cultures meet and mix.
We promise those participating that we shall ensure adequate press coverage of their participation. We will indeed have a big press delegation again in Seychelles for our unique carnival of carnivals.
Click here to read more ADT Spotlight Interviews!