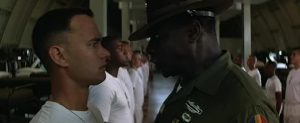 Internationally acclaimed film, television and stage actor
Afemo Omilami will be the Master of Ceremony for the African Diaspora World Tourism Awards gala event taking place on August 27th 2016 in Atlanta, Georgia (USA). Omilami has been in show business for almost 35 years where he is best known for his roles in legendary films such as The Hunger Games, Catching Fire, Forrest Gump, Drumline, and The Blind Side.  He has also had roles in The Firm, Gordy, Remember the Titans, Ray, Hounddog and many others, and to date he has appeared in over 70 movies. Having captivated the international press and television media, he has been spotlighted in New York Times, LA Times, Fox News, CBS and many more. Omilami has worked alongside the industry's most iconic stars including Denzel Washington, Dakota Fanning, Queen Latifah, Tom Hanks, Morgan Freeman, Michael Keaton, Colin Farrell and many others.
Perhaps best known for his role as the Drill Sergeant in Forrest Gump (1994), Omilami was nominated for "Actor in a Television Movie, Mini-Series or Dramatic Special" in the 2013 NAACP Image Awards for his performance in Lifetime's Steel Magnolias as Drum Eatenton.  His television credits include episodes of Law and Order, Dawson's Creek, The Shield, The Heat of the Night, I'll Fly Away and All My Children. Omilami has appeared in stage performances many times, done Broadway, and starred in plays written by Langston Hughes and August Wilson.
Among his latest projects is the HBO hit series True Detective 2, in which Omilami plays the leading African-American character opposite other industry greats including Colin Farrell, Vince Vaughn, and Rachel McAdams. His other recent projects includes Terminator:Genisys, starring Arnold Schwarzenegger, Smoking Mirror, where he will play a Vampire Hunter, and The Founder which also stars Michael Keaton.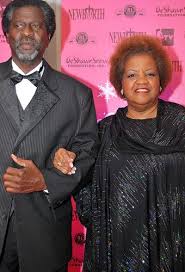 In addition to being a sought after actor, Omilami is the Chief Operating Officer of Atlanta's largest social services organization, Hosea Helps (a.k.a Hosea Feed The Hungry and Homeless) that was founded by Civil Rights Icon Hosea Williams. With this charitable organization, Omilami has worked helping the disenfranchised going on 20 years with his wife Elizabeth, the daughter of Hosea Williams, where they provide food to over 20,000 underserved Atlanta citizens each year. Omilami's motto that he lives by is: "Only by God's grace can we do what we've been called to do. We live by the saying: As you do unto the least, you do unto me. These times demand that we become small enough to do the big things."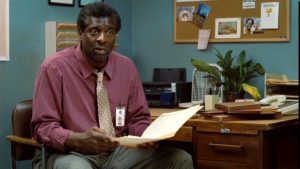 Assisting Omilami with the awards ceremony are co-host Evita Robinson, founder of the globally renown Nomadness Travel Tribe  Robinson and Sebrena Sumrah-Kelly, founder /president of Caribbean and American Global Business Connections.  Both ladies are champions in African Diaspora cultural and heritage tourism. Awards event week-end is August 26-28, 2016.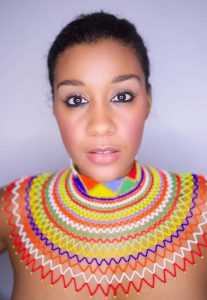 Now with a membership of about 10,000 people in over three dozen countries, Robinson launched Nomadness Travel Tribe as an urban travel organization that has now turned into a full-fledged travel movement.  Since her first taste of Europe, at age twenty-one, Evita has traveled to twelve countries, on three different continents and she has since lived in New York, Paris, Japan, and Thailand. As word got out around the world about the travel group, Robinson has been in demand in the media and as a sought after travel expert. Having appeared in numerous media sources and special guest presenter for many organizations and institutions, Robinson he was named one of Clutch Magazine's "11 Black Women Inspiring Us to Travel." The Nomadness Tribe's first ever NomadnessX group trip to Panama was featured in the July 2012 issue of Ebony Magazine. Other media sources who have sought Robinson out to cover her phenomenal success with Nomadness are Huffington Post, New York Times, UpTown, Black Enterprise and also broadcast media. Now on a roll, and approaching celebrity status in the travel industry, she continuously get inquiries from different print and broadcast media sources frequently. 
Robinson, who is the founder and host of Nomadness Travel TV (Nomadnesstv.com), could easily be dubbed the "Mother of the Millennial Travel Movement." She started Nomadness Travel after concluding a year and a half of traveling around the world where she videotaped her life on the NomadnessTV web series. She then blended her love for production and her love for travel, invited others to join and the travel tribe was born. Robinson says that the Nomadness Travel Tribe is the edgy, underrepresented demographics of the in the international travel industry. "With an invitation-only platform, we share stories, advice, photos and conversation about our personal experiences around the world," explains Robinson, whose members boast well over 15,000 passport stamps. "We are the new age travel movement!" Robinson recently launched a travel wear swimsuit line and will host the first urban travel expo with Nomadness in New York this year. (NomadnessTV.com)

A native of Guyana, South America, Kelly has a passion for helping other to achieve success in their career goals, and thereby created a platform for her Caribben culture and the American and Global Community to come together. Often called upon to serve as Mistress of Ceremony for various events, she is known as Atlanta's NO. 1 networking who has the ability to bring people together in such a way to raise awareness about their perspective businesses. She encourages people to move beyond their communities through effective networking with the goal of formal personal and professional relationships. She believes that networking is one of the best ways to get the public to know who you are. With various clients such as African Leadership magazine utilizing her talents as a connector, her unique networking style has been viewed by many as an asset for any business or organization.
Kelly is a radio host/ producer / international speaker  global ambassador/ master networker who is affiliated with over 30 countries. Through her company Caribbean and American Global Business Connections (CABC), she helps to build bridges thorugh different cultures and backgrounds by providing a platform for people to come together. CABC travels to different communities each month to spotlight local businesses which affords her clients an opportunity to network withother people with whom they normally would not have contact. With chapters nationwide and globally, Kelly's mantra is N-Vest_N-You because no one else will. The CABC platform challenges people to spotlight their businesses passions and dreams. (CABCGlobal.net)