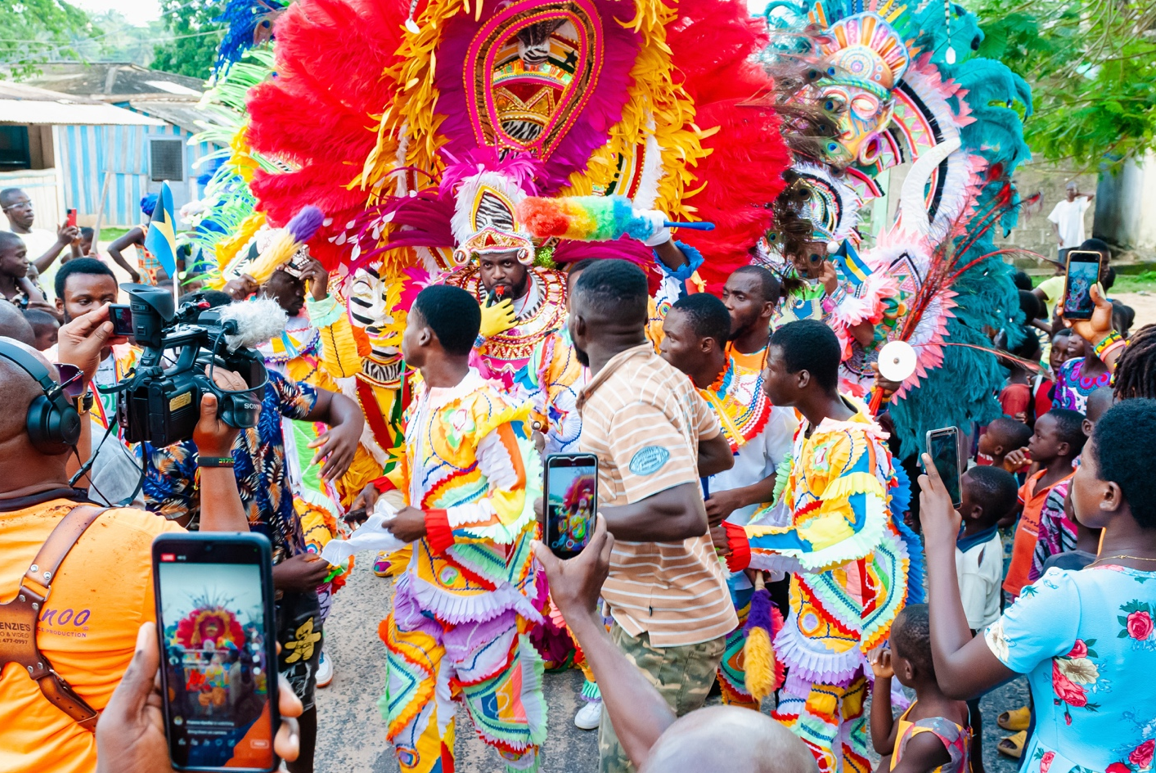 By Efo Korku Mawutor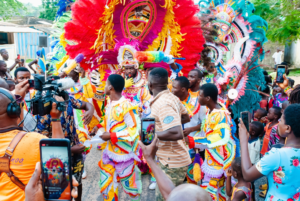 When the young men and women of the famed Junkanoo Commandos set out to travel to Ghana, they weren't sure what to expect.
Their only knowledge of Africa was mainly the 'dark' place painted in the Western media and so they were not sure if the more than 8,000-kilometer journey was going to be worth the time and effort. They were not even sure if they would find their roots.
However, they knew that this land held so much of their history and much of it had been kept away from them.
The Junkanoo Festival is the euphoric celebration of Bahamian heritage that brings together the essence of music, dance, and fashion in rhythms that has the world in awe.
And at the forefront of this mesmerizing parade, stand the awe-inspiring Junkanoo Commandos – the guardians of tradition, the purveyors of artistry, and the embodiment of exuberance in the Caribbean Island of the Bahamas.
History Dances with the Present
Junkanoo has deep roots dating back to the 18th century when it was introduced by enslaved Africans in The Bahamas. According to the stories told, Junkanoo was named after an African Slave, John Canoe (Jan Kwaw), or an African Slave Trader who hailed from Africa.  Historical Data has shown that these stories were just that, stories as he was never captured and was never in The Bahamas. Historical data has proven that he was a Great Ahanta (Jan Kwaw) warrior from Ghana and is immortalized as the leader of rebellions against the enslavement of his people.
The slaves were allowed a day during the Christmas season (Boxing Day) to rest and celebrate their heritage. The celebrations were filled with colourful and fancy costumes and music from trumpets, conch shells, cowbells and drums made of goat skin. This is confirmed in an exclusive interview with the founder of the Junkanoo Commandos and recently crowned Queen Mother of Pokesu (the original home of the Jan Kwaw), Asafokyereba Angelique Fredricka McKay.
According to her "The name Junkanoo was fashioned after the great Ahanta warrior, Jan Kwaw. The research has shown us that we are direct descendants of Ahanta as the first three slave ships of captured Africans to The Bahamas came from Cape 3 Point in Ahanta."
Today, Junkanoo has transformed into an annual holiday spectacle that takes place on Boxing Day (December 26th) and New Year's Day (January 1st), attracting both locals and visitors from around the globe to the streets of Nassau and Freeport in the Bahamas.
A similar spectacle is a regular feature in Takoradi, the capital of the Western Region of Ghana during the Christmas yuletide.
Continue – Read More
Back to their roots: Junkanoo Commandos on their first pilgrimage home, Ahanta (myjoyonline.com)