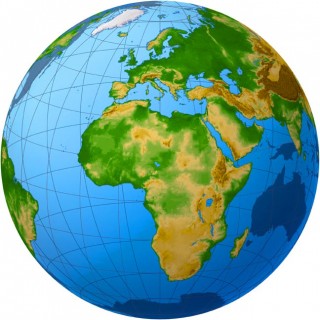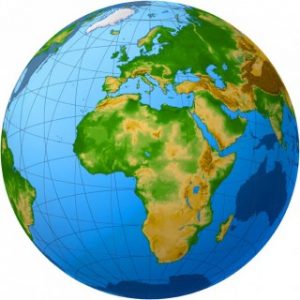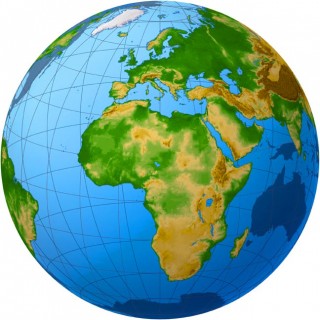 More and more African Americans and people in the Western hemisphere are fulfilling their dreams of visiting Africa. Finding a cheap flight to Africa from the US is not so difficult if you know how to do it.  An average airfare from the US runs roughly between $1,000 -$2,000, and even cheaper to some countries in Northern Africa.  Planning a trip to Africa can be exciting as your anticipation grows from just imagining what the vibrant continent holds for you.
With people of African descent longing to learn more about their roots, tourism to West Africa is becoming more and more popular. West African tourism and its rich culture heritage have much to offer black travelers seeking to learn about the history of slavery. Senegal, Gambia, Nigeria and Ghana are popular West African countries with slave castles and fortes where tourism thrives. With preservation efforts of the slave castle on Bunce Island underway in Sierra Leone, visitors will flock more and more to this country for important pieces of slave history.
As West Africa continuously get in on the American tourism market to Africa, many airlines are accommodating people who want to visit. For West Africa, Dakar is a good place for a direct flight since you can get a bus to different neighboring countries, which is often quicker than a connecting flight. Dakar is a main regional hub with direct flights from the US on both Delta Airlines and South African Airways. Arik Air based in Nigeria, flies from New York's JFK airport to Lagos, Nigeria three times a week, and you can get a connection to Dakar and other African countries from there.
So whether you chose to go to West, North, East, Central or Southern Africa, the entire continent with more than 50 countries and many islands offers all types of adventures in tourism.  If you are looking for eco-tourism, culture tourism or even to go on a safari, Africa offers it all. If this is your first trip to Africa, there are a number of things to help with your flight arrangements. Following are some tips on getting a good flight deal:
1) Book as far in advance as possible. If you are a traveler, you already know that booking early for any flight makes a big difference. This is indeed true about Africa, so you need to go ahead and plan your trip to Africa and not wait until the last minute. Book at least two months in advance.
2) It might also help to fly during off seasons. During the late fall, late winter and early spring, flights tend to be cheaper. During the Christmas season, flights may be more expensive or harder to get because fewer planes go to Africa compared to other destinations, and the ones that do fill up quickly. Over the last few years, this has begun to change though, as interest in the continent of Africa has increased.
3) Use booking engines to consider different airline prices. There are a number of booking engines in the US where you can put your entire flight itinerary together. Search booking engines like Orbitz, Travelocity, Expedia, CheapTickets, Hotwire, Priceline, Kayak and Cheap-o-Air for flight times and rates. With booking engines you get access to various airlines and you don't have to limit yourself to just one. Your favorite airline may not offer you the cheapest rate.
4) Consider flexible dates for departure and return. For example, leaving on a Tuesday can be considerably cheaper since not as many people fly on that day. Be sure to search for flights on different days to see how the price is affected. Flying a day early or a day later than you had planned can make a difference. Many times that difference in price is very significant.
5) Flying from Europe or Dubai can offer cheaper options. Check into booking a flight to Africa from Amsterdam, Frankfurt, Paris, or Rome and then add on your flight from the US. You may also consider going through Dubai on Emirates airline. This airline has many flights going all over Africa. Flying to Europe or Dubai may take longer, having to change planes and waiting a while at airports, but you will save money. A benefit is that you can get to go out to see the city of your layover before departing for your African destination.
6) Consider flying into major African cities. Because there is more competition going to large cities like Nairobi or Johannesburg, you may be able to get a good deal. When you get there, you can take a bus to your destination, or take advantage of regional hubs where you can get a chartered flight with a budget airline company. Some national airlines have extensive regional connections. Also flying to Northern Africa and getting a connection may save you some money.  A flight to Egypt from the US is sometimes about $500 cheaper than other destinations to Africa. You could fly there and then get a connecting flight.
7) Use your frequent flyer miles, reward points and other discounts. You should be able to use miles that you have accumulated on any airline at least part on your flight to Africa. Because there are alliance agreements, you may be able to use your frequent flyer miles even if the airline that you have your miles with doesn't fly direct to Africa. You may also consider using your miles, reward points or discounts to get to Europe. Discounts and even free flights can come from airline courtesies due to such things as your agreeing to give your seat to someone else and taking a later flight.
8) Take advantage of special flight deals and promotions. From time to time airlines offer cheaper flights because of special promotions. Don't forget to do your homework and do some research on the internet to see what you can come up with. Sometime discount specials and promotions even come to your e-mail address when airlines are flying to a new city or have new aircraft. Don't forget to check them out.
9) Check with travel agents or tour promoters – Travel agents have the 'inside scoop' and can help you find great deals. Check with agents that specialize and know a lot about international flights and travel to Africa.  Also check with STA Travel, a worldwide travel agency for students that anyone can still use. BootsnAll Travel is a good web source that promotes airline deals per destination city at a significant savings rate. .
10) Consider traveling with a group. Touring with groups are usually always a good deal and you will have the advantage of having companions with whom you can share your explorations. Airlines usually offer discounts for group trips and a tour guide who is knowledgeable about the African destination often conducts the trip. Even if you like traveling alone, group tours can be a welcome change and they are lots of fun.
All right now. What are you waiting for? Africa is at last within reach, but you must reach out to her. It's time to do Africa.
Photo credit: liontravelhouseUK.co.uk, virtualtourist.com