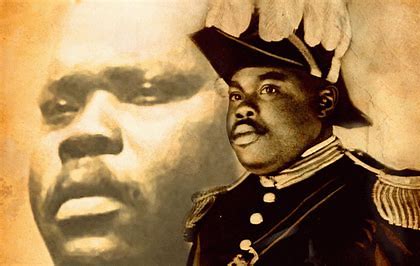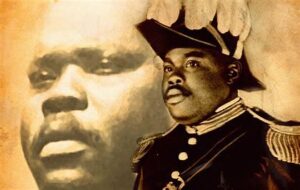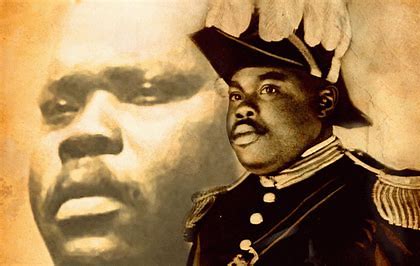 Reported by Sharon Parris-Chambers, Minister of Tourism SOAD
In accordance with the law passed in March 2022, Marcus Garvey Day, commemorated on August 17, is one of the official Days of the State of the African Diaspora (SOAD). This year's celebration, organized under the authority of Queen Aidji, Minister of Historical Legacy, and Mrs. Sharon Parris-Chambers, Minister of Tourism, was particularly rich and intense.
First of all, the ceremony began with the national anthem of the State of the African Diaspora, played in public for the first time two weeks ago, at the inauguration of the Diplomatic Mission in Trinidad. The Anthem is entitled "Uhuru Africa, Uhuru Diaspora!", which in Swahili means "Freedom for Africa, Freedom for the Diaspora!"
The celebration was enhanced by the presence of the Honorable Julius Garvey, son of Marcus Garvey, SOAD's Ambassador-at-Large. Julius Garvey's powerful words made the entire gathering realize just how relevant his father's legacy still is for the men and women of today.
Then the Vice Prime Minister, Keturah Amoako, and the Second Vice Prime Minister, Mr. Hugh Johnson, presented SOAD's project, which illustrates the thinking of Marcus Garvey: the New Black StarLine. As we know, Marcus Garvey created the Black Starline back in the day, in order to facilitate the Back to Africa movement. Unfortunately, this initiative was shattered by the CIA.
But on August 17, 2022, on the occasion of Marcus Garvey Day, SOAD announced the signing of a cooperation agreement with Mr Julius Garvey to create the New Blackline, and revive the ambition of the honorable Marcus Garvey. This initiative, in fact, aims to offer citizens of the Diaspora, and beyond, the opportunity to visit the coasts of Africa, and in particular West Africa, from where millions of people were deported during the period of slavery.
This year, on August 17, 2023, a new milestone was reached. SOAD signed another cooperation agreement, this time with Mr. Raphael Ajalie, chairman of Reocomm and SOAD Member of Parliament. His company operates in logistics and transport, and will be a partner of the New Blackstarline: the boats in Reocomm's network will enable tourists and pilgrims to take the long-awaited pan-African cruises.
At the end of the ceremony, there was also a mini-concert featuring Andrew Kiffin, Don Dada Aka Menelik Gibbons, Lazah Aka Hal Duggan, and other artists.
The Prime Minister of SOAD stressed the importance of this major step forward: "As I like to say, commemoration should not be a substitute for action, but a springboard for action. And this year, we are making even more progress in implementing the New Black Starline. Thanks to the two cooperation agreements signed with Mr. Julius Garvey and Mr. Raphael Ajalie, we are clearly making progress: very soon, I hope, I'll be able to climb aboard the cruise with you, and make this journey, this pilgrimage to the shores of Africa, from where my ancestors were deported. We'll be able to realize the dream of the Honorable Marcus Garvey, which is also the dream of our ancestors, and our own dream."