Since South Africa once hosted the FIFA World Cup, one of the most popular and most attended sports events in the world, never before has so much  attention been drawn to the continent of Africa as it has emerged as a leading tourism destination. No longer is Africa limited to only the adventurous and the richest travelers of the world, but now tourist boards are evolving to accommodate more than ever even the most unseasoned travelers. By marketing Africa's wealth of diverse experiences for all tastes, from pristine beaches to the emotion-evoking historic sites of the trans-atlantic slave trade, African tourism is booming!  Here is ADT's list of countries that should not be overlooked when planning your next trip to Africa.
Ethiopia: An independent state since ancient times and home to some of the oldest civilizations, Ethiopia boasts the ultimate heritage experience with over 3000 years of cultural history. It has eight United Nations Education, Science, and Culture (UNESCO) World Heritage sites, and the capital, Addis Ababa, is head-quarters for the African Union. Ethiopia is the spiritual home to the Rastafarian religion and is an important site for the three Abrahamic religions. In fact, the ancient fortified city of Harar, is often called the fourth "Holy City." In January, replicas of the Ark of the Covenant are paraded through the town during the Timkat Festival. Other than fascinating history, Ethiopia has a lively nightlife and restaurants featuring favorites like wat, tibs, and injera and also Ethiopian-made beer, gin, and wine.
Gambia – The smallest country on the mainland continent, the West African country known as the "Smiling Coast of Africa" is situated around the Gambia River.  The country is an adventure in eco-tourism and as well as cultural tourism and a good destination to go on a safari. With the continued popularity of the International Roots Festival, designed to encourage peoples of African Descent to further discover and embrace their ancestral identity, Gambia has become a popular vacation destination. Gambia is where you can visit the slave castles and James Island (now Kunta Kinteh Island), which was an important historical site in the West African slave trade.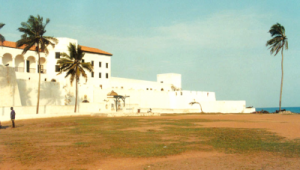 Ghana: Along with its reputation as one of the most stable, peaceful and developed countries in the West African region, it is Ghana's history that is a main contributor driving its tourism industry. Visitors have their pick of historical sites including the ceremonial Posuban Shrines, the Cape Coast castles, from which slaves were traded and Assin Manso, where slaves took their last bath before being traded across the Atlantic. In addition to its history, Ghana is a must-visit due to its numerous national parks and museums, bustling nightlife, beautiful weather, traditional villages and the large number of festivals held throughout the year. Hardly a week goes by without some sort of festival, and a mix of traditional African and colonial buildings along with modern architecture act as the backdrop for Ghana's many events.
Kenya :A peaceful nation boasting diverse wildlife, majestic beaches, and a show of 42 cultures, Kenya is at the forefront of both cultural and eco-tourism. Nature sites like Lake Victoria, the Great Rift Valley, Mount Kenya, and Nairobi National Park captivate and mystify, while culture groups such as the Cushites, Nilotes, and Bantu-speaking people offer glimpses into the diverse people of Africa. Theatre fans will be excited as the Kenya National Theatre in Nairobi hosts several prestigious drama spectacles, sports fans can look forward to the Safari Sevens Rugby championship in June, and night owls can head to Mombasa, Kenya's city that never sleeps, for a selection of bars, clubs, and casinos.
Mali: A remote and landlocked country of the Sahara desert in West Africa, famous for its mix of history and mystery offers adventurous travelers a peek into some of world's most reclusive and authentic ancient African cultures. Visit the Dogon villages to get up close and personal with some of the earliest African mythology, travel to Timbuktu, a city famous for once being the epicenter of intellectual and cultural exchange and trade during the 15th century, or visit Djenne, known for its mud brick architecture, vibrant markets and largest mosque made entirely of mud.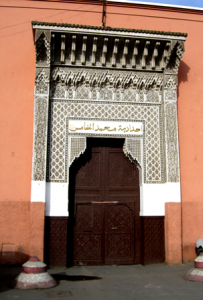 Morocco: A balance of urban-chic and North African tradition collides in the sumptuous streets of Morocco. With influences from Arab, French, Spanish, and Berber customs, Morocco has much to offer culturally, from the wonderfully-spiced gastronomy to the Gnaoua trance music. Cosmopolitan cities like Fes, Marrakesh, Casablanca and Rabat offer superb gastronomy while Berber villages, cascades, mosques, mountains and the Sahara propose unforgettable excursions. In the beginning of June, catch the World Sacred Music Festival in Fes, and later on in the month, the Gnaoua World Music Festival in Essaouira.
Nigeria – The most populous country in Africa, Nigeria accounts for over half of West Africa's population. The country has a rich diversity with a variety of customs, languages, and traditions among Nigeria's 250 ethnic groups.  A vast country with a wide variety of destinations, tourism in Nigeria is booming because of its unique wildlife, vast tracts of unspoiled nature ranging from tropical forest to magnificent waterfalls. Entertainment opportunities and cultural heritage adventures makes Nigeria a top African tourism destination. With the completion of the Seven Wonders of Nigeria Project, Nigeria has a lot to offer as a first class tourism destination.
Senegal: This West African country is the closest country to the US, making it a viable option for a shorter stay. The culture interestingly blends French, Islamic and indigenous African influences with modern remnants of its colonial past. Check out Goree Island, off the coast of Dakar and there visit the Maison des Esclaves (House of slaves).
Seychelles: An island nation of only 83,000 people located about 1,000 miles off the coast of Kenya in the Indian Ocean makes Seychelles a beach and nature lovers dream. Seychelles has some of the best scuba diving and indigenous wildlife in the world, without hordes of tourists. Seychellois culture is a mix of French, English, Indian and African influences creating an experience incomparable to any other part of the world. Visit during October for their lively annual Creole festival.
South Africa: As the host for the 2010 FIFA World Cup, South Africa's already booming tourist industry will get another boost as the country prepares for millions of people who will visit during June and July. South Africa epitomizes the African experience with a variety of choices- beaches, wildlife reserves, world-renowned gastronomy, shopping and historic sites, including tours dedicated to the experiences of legendary Nelson Mandela. So even if you are not a soccer (football) fan, South Africa still has much to offer.
Tanzania: In East Africa, Tanzania offers adventurous excursions and the cultural beauty of more than 120 ethnic groups. One of Tanzania's most exciting attractions, the Zanzibar International Film Festival in July, invites filmmakers, film enthusiasts, and cultural travelers to screen some of the best films from Asia, Africa, and the Middle East. And as ZIFF winds down, a spectacle of festivities, workshops, performances, drama, music and dancing ensue as the Zanzibar Cultural Festival kicks off.
Uganda – A country with fantastic natural scenery and a rich mosaic of tribes and cultures, Uganda is known as the Pearl of Africa.  In Uganda you can experience the friendliness of its people while being captivated by the beauty of the countryside. From an ecological standpoint, Uganda is where the East African savannah meets the West African jungle. Uganda is a great destination for a safari adventure or an experience in wide biodiversity as, Uganda has a vast bird population of more than 1,000 species. Situated at the geographical heart of the African continent, Uganda is a cultural melting pot, with 30-plus different indigenous languages of five distinct linguistic groups. It is a country with a diverse cultural mosaic of music, art and handicrafts.
Zimbabwe: Home to the Chilojo Cliffs, luscious rain forests, and the Victoria Falls, one of the natural wonders of the world, Zimbabwe offers the ultimate tourism experience. Large cities like Harare and Bulawayo offer modern conveniences as well as historical and natural sites. Huge national parks offer outdoor activities like white water rafting, canoeing, rock-climbing, bird watching and safaris. In late April or early May, Harare hosts the Harare International Arts Festival where everyone's attention turns to the various poetry, dance, circus, music, and art performances in the city.