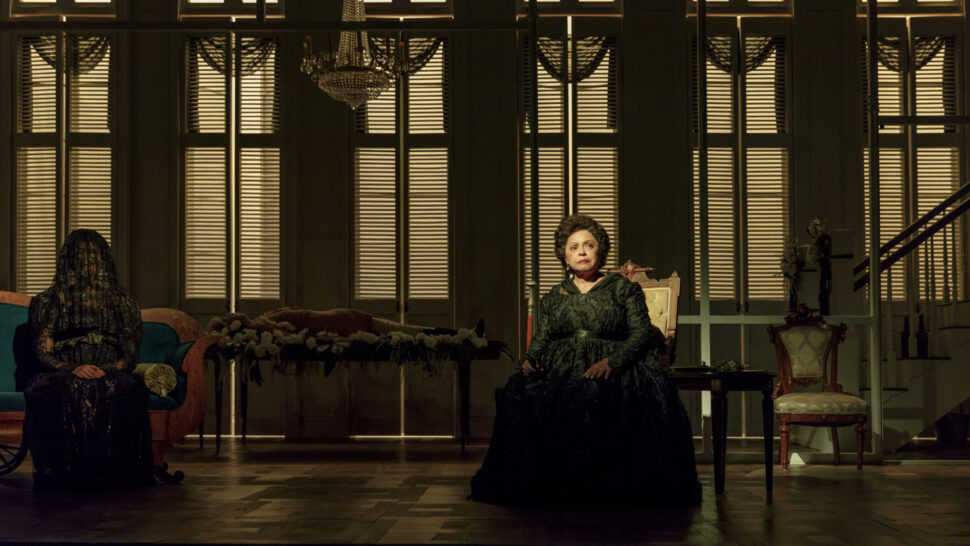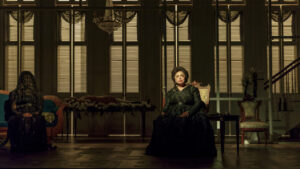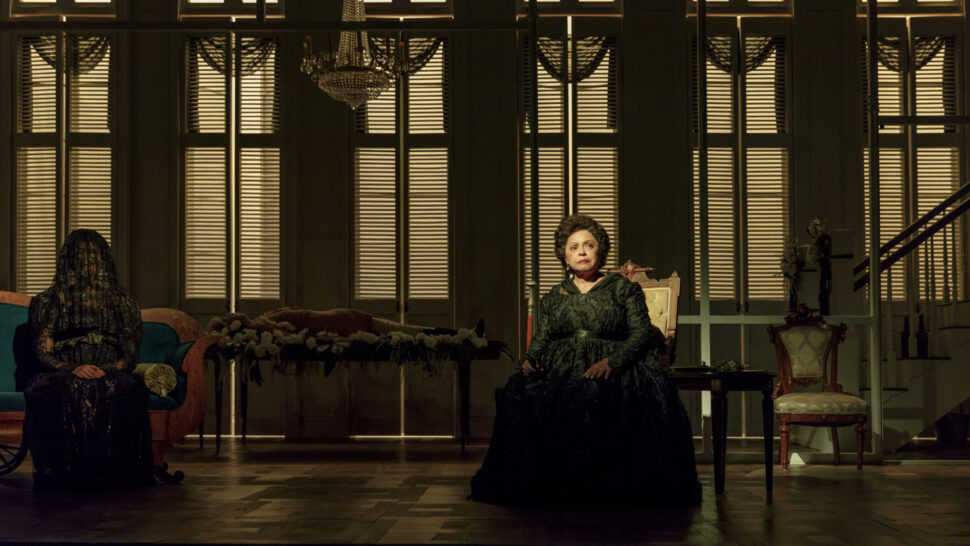 In Atlanta Marcus Gardley's The House That Will Not Stand was a big hit at Horizon Theater. Directed by Obie Award winner Lileana Blain-Cruz, the new play is set in New Orleans in the early 1800s as power over the state is transferred from France to the United States. Each night opened to a sell-out crowd.
The awe-inspiring story follows a widow and her three eligible daughters, all free women of color, on the eve that Louisiana was passed over to the United States.
The cast consists of Helen Hayes Award nominee Joniece Abbott-Pratt (Blindspot, Luke Cage), Juliana Canfield (He Brought Her Heart Back in a Box), Helen Hayes Award nominee Harriett D. Foy (Amélie), Helen Hayes Award winner Lynda Gravátt (This Flat Earth), Nedra McClyde (Marvin's Room), Marie Thomas (Having Our Say), and Tony Award nominee Michelle Wilson (Sweat).
The saucy, spicy, multi-faceted Creole cast that would have likely been served in the 1815 Louisiana home in which this extremely thought-provoking, yet sometimes funny play is set.
Every character was unbelievably talented while the family dynamics and storyline serve up some incredibly important information about a specific, rarely-talked-about time in American history. so many important themes can be detected about life during this era that even applies to today.
Freedom is an important them in the play. It was foremost on the minds of the two women in the household: Beatrice's possibly mad younger sister Marie , who still longs for her long-dead lover, and the Albans' longtime servant, Makeda  who comes to realize that Lazare's death might allow her to become a free woman as well. Both ladies obtaining freedom was a highlight of the show.
The entire play was a show-stopping performance that kept me on the edge of my seat! It ran for a month in Atlanta with many people unable to go because it sold out so quick. Be on the look-out when it comes to a city near you. It is definitely a must-see!