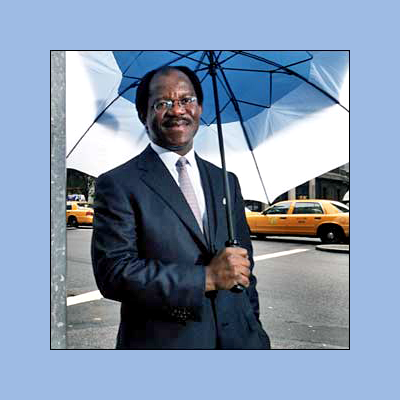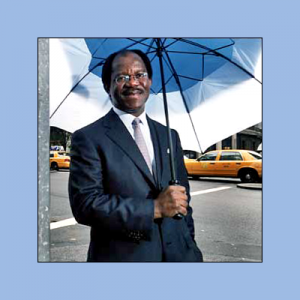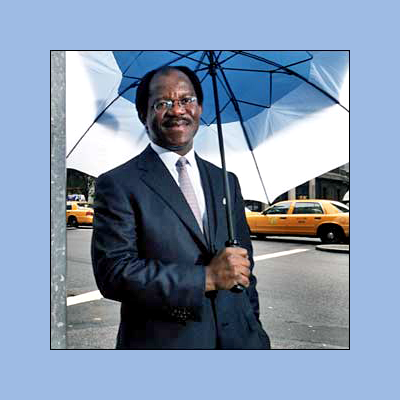 When passing through London's Gatwick Airport, travelers, no matter what race or nationality should be proud to learn that one of the world's most recognized airports is now owned by a Nigerian because this is certainly a testament to how far we have come as a global society. But few people have heard about Adebayo Ogunlesi's buying Gatwick Airport, London's second largest and also second busiest international airport in the United Kingdom.
So for many, it has been one of the world's recently best kept secrets. Ogunlesi, the son of an 86-year old professor of medicine, made the Gatwick deal through his company Global Infrastructure Partners (GIP), an independent investment fund based in New York, where he has lived for over the past 20 years. Where has the New York media been during this historical acquisition?
The Gatwick deal is a £1.455 billion agreement with BAA Airports Limited and Ogunlesi, who is the founder, chairman and managing partner of Global Infrastructure Partners, an independent investment fund based in New York City with worldwide stakes in infrastructure assets.
GIP will be investing through Ivy Bidco Limited, a limited liability company registered in England, established for the purpose of making this acquisition. Bidco will pay cash for the entire share capital of Gatwick Airport Limited on a cash-free, debt-free basis.  The sale of Gatwick to GIP, which is subject to approval by the European Union, is due to be completed by the end of the year.
Even though the news that the deal to buy Gatwick has been secured by a black man has had very little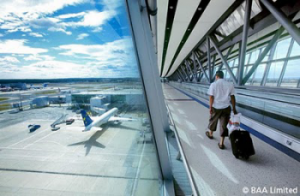 coverage by the Western world and even nationally, this purchase can be heralded as a sign that black business leadership has entered a new era. Not only does this add another quality asset to Ogunlesi's firm's rapidly expanding portfolio, but the acquisition is a progressive step for the African Diasporic population in general. Ogunlesi has said of Gatwick that it is a landmark deal for GIP and that he is going 'to make Gatwick a truly first class experience'.
He cautioned it would take 'somewhere between 12 and 18 months' before passengers started noticing a difference at the airport. "We see significant scope to apply both our strong operational focus and our knowledge of the airports sector to make Gatwick an airport of choice," said Ogunlesi.
Prior to his current role, Ogunlesi served as executive vice chairman and chief client officer of Credit Suisse. He later joined the top shelf New York law firm, Cravath, Swain & Moore where he began preparing his big deal profile. He jumped at the chance to advise First Boston (which later acquired Credit Suisse in 1997 to form Credit Suisse First Boston or CSFB) on a hugely lucrative Nigerian gas project.  Based in New York City and traveling to emerging markets, he built CSFB's project-finance business into the world's best. Ogunlesi has advised clients on strategic transactions and financings in a broad range of industries since joining Credit Suisse in 1983. He has worked on transactions in North and South America, the Caribbean, Europe, the Middle East, Africa and Asia.
Ogunlesi attended the prestigious King's College, Lagos. He went to Oxford University, UK where he graduated with first class honours in Philosophy, Politics and Economics. Ogunlesi went back to study law at Harvard University in the United States, as one of three foreign students in his class, though the school did not usually admit students who had been born and educated outside the United States at the time. At Harvard, Ogunlesi along with W. Randy Eaddy became the first two editors of African descent to serve together on the prestigious Harvard Law Review. Ogunlesi also enrolled at the Harvard Business School at the same time that he was in law school because he thought that courses in finance would help him overcome his fear of numbers. Although he did not intend to pursue a business career, he finished Harvard's MBA program in 1997, and earned his law degree magna cum laude in 1979.
After obtaining law and business degrees, Ogunlesi went on to serve as a law clerk for U.S. Supreme Court Justice Thurgood Marshall from 1980 to 1983. He was the first non-American ever to clerk at the nation's highest court. A member of the District of Columbia Bar Association, he has served as a lecturer at Harvard and Yale Universities. Ogunlesi, whose father was the first Nigerian-born medical professor, has been ranked by Fortune as the seventh most powerful black executive in the United States.