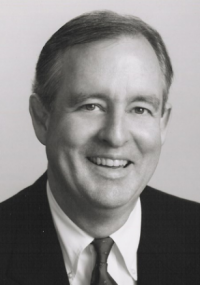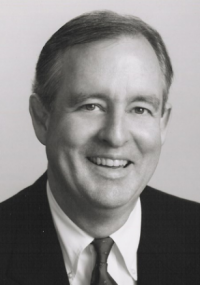 Peter H. Michael is the founder and publisher of 'Underground Railroad Free Press', the nation's highest circulation Underground Railroad news publication. Through its web-based Lynx and Datebook services, Free Press serves as nexus of the international Underground Railroad community.  Michael is the founder of the annually awarded Free Press Prizes for leadership, preservation and advancement of knowledge of today's Underground Railroad, the top honors bestowed in the Underground Railroad community. He is also a co-founder and officer of Friends of the Underground Railroad, an international organization which promotes the memory of the Underground Railroad and the preservation of remaining Underground Railroad safe-houses and routes.
Michael's work related to the Underground Railroad has roots in his family's history. He is the owner and operator of Cooling Springs Farm that was purchased by his family in 1768. One of the few still-existing Underground Railroad safe-houses, it has been in the family for seven generations. Michael's great-great-grandparents and their children once used the farm and its spring house as a haven for Underground Railroad freedom seekers through the end of the Civil War. One of the nation's most visited Underground Railroad sites, Cooling Springs Farm is believed to be the nation's only Underground Railroad safe-house still owned by the same family since Underground Railroad times, or one of only two. Michael and his wife Vicki have opened Cooling Springs Farm as a historic site to the public and to a number of national and local Underground Railroad and historical organizations for tours and study.
Michael is the author of An American Family of the Underground Railroad, a history of his family's involvement as Underground Railroad safe-house operators. This book provides to general reader and scholar alike a wealth of detail about more than fifty Underground Railroad sites in a single county with a map of the sites, and identifies several safe-house operators and a key Underground Railroad conductor there. With a bibliography of nearly 150 sources, this book is one of the most thoroughly documented works on any single Underground Railroad safe-house. An American Family of the Underground Railroad helps reawaken the nation to its defining heritage of the Underground Railroad.
Peter Michael is also the author of two other books. Out of This World is an expose of United Nations failure to adequately assist poor nations in lowering their population growth rates. His latest book Guide to Freedom: Rediscovering the Underground Railroad In One United States County reveals the Underground Railroad in Frederick County, Maryland.
Aside from his work with the Underground Railroad projects, Michael is the founder and president of Michael Strategic Analysis, an award-winning firm practicing strategic planning, market analysis, and economic damages expert witness testimony. He is a graduate of the University of Maryland which he attended on academic scholarship, took his MBA at the Haas School of Business at the University of California at Berkeley where his thesis was published as the cover story of a magazine of national circulation, and completed a post-graduate program in demography at Princeton University which he attended on a Population Council fellowship.  Before founding Michael Strategic Analysis, Peter Michael served as an advisor to the government of Korea for The Population Council, and later as a United Nations officer directing an eight-nation project with ministries of health.