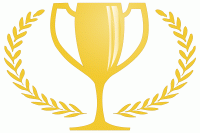 The 2016 African Diaspora World Tourism (ADWT) Awards and Travel Expo,
the next ADWT- awards event will take place this coming August 26-28th in Atlanta, Ga. (USA).  The ADWT-Awards event will again be presented by African Diaspora Tourism with publisher Kitty J. Pope as the founder/director and executive producer of the event. Co-presenters and producers are Dr. Babs Onabanjo, president/CEO of AD King Foundation and socio-economic developer Rev. Dr. Eugene Franklin, founder/ president of the Pan African Cultural
Heritage Tourism Initiative. Lou D'Amore, founder/CEO of the International Institute for Peace through Tourism is also partnering to help present this year's ADWT-Awards and Travel Expo.
Like the inaugural ADWT-Awards event, this awards event week-end will include the awards gala, cultural entertainment, a Hall of Fame Luncheon and a Travel Expo. In addition, the 2016 ADWT-Awards event will feature two new component: 1) "African Royalty Presentation" where attendees can meet African Kings, Queens, Chiefs and other African Royalty and also 2) "Parade of Flags" where different country representatives of the African Diaspora will carry the flag of their nation.
Also new to the awards event week-end is the Pan African Cultural Heritage Tourism Forum where event attendees can learn various aspects about African Tourism as well as Diaspora Tourism.
The Pan African Forum is being presented by Rev. Dr. Eugene Franklin, who is also the founder of the Florida Black Chamber of Commerce. Rev. Franklin launch the Pan African Cultural Heritage Tourism Initiative and discuss how it will enhance black cultural heritage tourism, and take those involved in the industry to the next level. The forum will also include steps being taken to galvanize the people of the African Diaspora visiting Africa, especially West Africa, and also other countries of the Diaspora.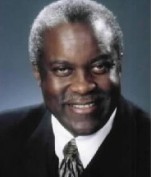 Ushering in the "Modern-Day Pan African American Cultural Tourism Movement," Rev. Dr. Franklin, a retired Naval Lieutenant Commander, is a leader who says that his goal is to bring the black cultural heritage tourism industry together under one roof in such a way that those involved will be able to move to the next level. "This is a socio-economic movement where business owners and leaders in the cultural heritage industry can all benefit," explains Rev. Dr. Franklin. "Members and businesses will have the opportunity to be a part of the Pan African Cultural Heritage Market Place."
Rev. Dr. Franklin's Pan African Cultural Heritage Tourism initiative includes at least ten major components including the National Cultural Heritage Tourism Center, the Pan African Cultural Heritage Institute, cultural heritage societies representing the Diaspora, a Faith-based alliance, the speakers bureau Forgotten communites, arts and entertainment and several cultural heritage magazines. He will introduce leaders of some of the components at the Pan African Forum.
Rev. Dr. Franklin will also include information about the Green Book in his presentation. The Green Book is named for the first black travel guide in the Americas that was written during the Jim Crow Era that instructed blacks on safe travel and lodging. Once called the The Negro Travelers' Green Book, the popular guide which was available from 1936 until the passage of the Civil Rights Act in 1964 was published by Victor H. Green. Learn more at NTCHC.com.
2016 ADWT-Awards International Honorary Chairs
The 2016 ADWT- Awards and Travel Expo is proud to announce that there are two women leaders of royalty from Africa on board as International Honorary Chair Persons:          

Mother Queen Best K. Olimi – Born into royalty as the daughter of Prince Mujuni of the Batuku clan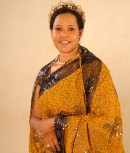 of the Bundibugyo District, Queen Olimi is the Mother Queen of the Tooro Kingdom of Uganda. She is the birth mother of King Rukirabasaija Oyo Nyimba Kabamba Iguru Rukidi IV, the young ruler of the Toro Kingdom, now in his 20's who made history when he came to power at the age of three, and now rules over about 2 million people as the World's Youngest Monarch.  Queen Olimi is a founding leader and the current Continental President of The African Queen and Women Cultural Leaders Network (AQWCLN), an organization that was launched by Uganda's President Museveni for bringing together African Queens and women cultural leaders to leverage children and women empowerment at grass roots levels. Mother Queen Best is also the Ugandan Patron of Zonta International, a global organization of executives and professionals working together to advance the status of women worldwide through services and advocacy.

Senator Princess Florence Ita-Giwa –As the daughter of a paramount ruler of her native land of Bakassi, Nigeira, Florence Ita-Giwa was raised in royalty as a princess. She went on to launch a career in nursing, pharmaceuticals, and the oil and gas industries, where she later owned businesses in these industries. In 1992 Princess Ita-Giwa became a Senator of the Federal Republic of Nigeria until 2003 where she served as Deputy Leader, Vice Chairperson Senate Committee on Women Affairs and Youths Development, Vice Chairman of Senate Committee on Special Duties and Member of seven other Senate Committees. She is the President General Bakassi People Self Determination Front and Chairperson Bakassi Trust Fund and Founder of Children of Bakassi Foundation and Women in Action.  With many top awards to her credit, for her work in government, charity and community development efforts, Senator Princess Ita-Giwa was two (2) times special adviser to former President Olusegun Obasanjo of the Federal Republic of Nigeria.
International Honorary Chair Persons for the 2016 ADWT-Awards event also include Dr. Ewart Brown, the former Premier of Bermuda who was the recipient of the inaugural ADWT-Awards Person of the Year for his leadership in igniting the concept of African Diaspora Heritage Trails (adht.bm) as a tourism product. Aslo serving as an honorary chair is Ms. Naomi King, sister-in-law of Dr. Martin Luther King, Jr and co-founder of the AD King Foundation(ADKingFoundation.com) , and Joe Beasley of an international humanitarian and founder of the Joe Beasley Foundation (joebeasleyfoundation.org). Both Beasley and King were also chair for the inaugural ADWT-Awards event. Dr. David Fleming, Director of National Museum Liverpool of the UK (liverpoolmuseums.org.uk) has endorsed the ADWT-Awards event by coming on board as a chair person.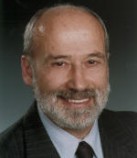 Lou D'Amore, founder/ president of the International Institute for Peace through Tourism (IIPT.org) will also serve as an honorary chair. D'Amore's organization is also a strategic partner for helping to present the Awards event.
For more information, contact Kitty Pope at (678) 499-6562 or [email protected]. You may also contact Dr. Onabanjo at [email protected] or Rev. Dr. Eugene Franklin at [email protected].
Visit links below for more information and scroll to bottom to register.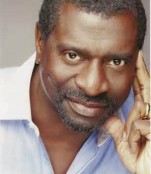 * * *  Celebrity Afemo Omilami to Serve as Master of Ceremony for 2016 African Diaspora World Tourism Awards. Co-host for the ADWT- Awards is Radio/TV Host & Global Ambassador Sebrena Sumrah-Kelly.   (Read More) 
Click Links below to review
African Royalty in Procession at ADWT Awards 

Registration and Schedule of Events  (Click Here) 
Nomination for Awards Category (Click Here)
2016 Hall of Fame Inductees (Coming soon) 
Presenting Sponsors for ADWT-Awards and Travel Expo

(Other sponsors for ADWT-Awards to be announced.)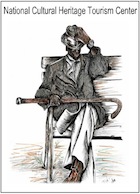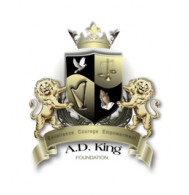 Free membership and listing in the Pan African Cultural Heritage    Marketplace and free subsription to PanAfrica! with registration!

Free travel booth with registration until July 31. Registration only $150 for entire week-end until July 31st. Also special rates to attend specific events only.